Exceptional Services
Offered by our London Jewelers
Master Service Department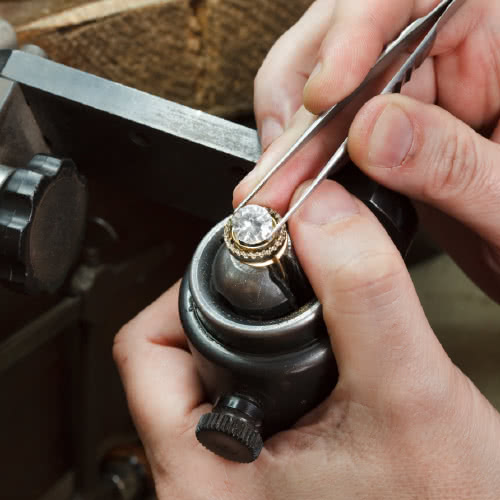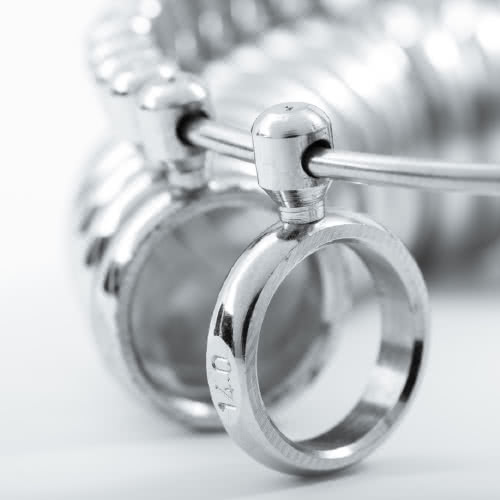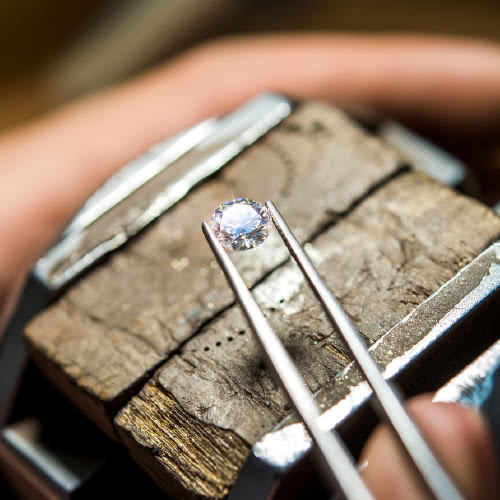 Ring sizing alterations
Stone tightening and prong refurbishing
Refinishing of metal
Engraving (on in house purchase only)
Restringing of pearls and precious beads
Diamond resetting
(earrings, pendants, rings, bracelets.)
Diamond bezel and by-the-yard creations utilizing your own diamonds
Please note:
Repairs are only offered on gold and platinum items, for all other metal types please call 516-627-7475 to inquire. For all other repairs and for price estimates please nquire in-store.
Trade-ins:
Consult with one of our experts and discover ways to reimagine your old jewelry or receive a cash advance towards your next purchase.

Learn about TWO by London's premier services program here.
CUSTOM DESIGN
Create the ring of your dreams with the help of our jewelry designers. We can bring to life anything you can imagine and even help you re-purpose your old jewelry.
Free consultations
$200+ fee for art/cad work depending on the amount and types of changes requested.
Fee must be collected before any artwork is started
The original $200 fee will be applied towards your final purchase.
All custom designs are categorized as a special order and considered final sale, they are non-refundable.
APPRAISALS
TWO by London offers professional services for certified jewelry appraisals of your valued possessions. Jewelry appraisals are conducted for a variety of reasons, most commonly insurance appraisals, collateral, estate evaluations or simply the interest in the valuation of a family heirloom.
TWO by London provides a complimentary appraisal with each purchase, upon request. We have a Certified Appraiser on staff, through the American Gem Society (AGS), available to assist with any appraisal-related inquiries and services.
For items not purchased at TWO by London or London Jewelers, we also offer appraisals for a fee.
Pricing for jewelry appraisals starts at $75 and up, based on the style of the piece.
Additional factors that determine the appraisal fee include the state/condition of the jewelry and more specifically the composition of the piece, as detailed by our price list which can be discussed in your appointment with our Certified AGS Appraiser.
We offer verbal confirmation of a center diamond to verify its identity with an accompanying appraisal or certificate, for a fee of $75, as well as, colored stone identification starting at $125.00 per stone.
OUT-OF-OFFICE APPRAISALS
As an added accommodation TWO by London offers an out-of-office appraisal services for your added convenience. Our Gemologist can offer their services in a variety of off-site meetings, such as insurance appraisals, safe deposit box openings, court work, and even property disbursement.
We also offer in-house watch appraisals through London Jewelers, for the valuation of your beloved timepieces.
APPOINTMENTS
Appointments are required for all appraisal services. Click here to schedule an appointment or call us during business hours at 516‑918‑4200.
Thank you for trusting TWO by London to evaluate your most treasured possessions.
Certain styles are available for immediate purchase.
Rings requiring small modifications can take anywhere from 2–5 days. This is considered a non-returnable item.
Rings requiring major changes or style modifications such as design changes, extreme size change, diamond size/shape, can take anywhere from 2–6 weeks. These orders are considered a special order and are non-returnable. For a special order to be processed, a 50% deposit is required at the time the order is placed. The remaining balance is due upon ring completion.
In most special order cases, the diamond is required to be sent out to the designer or jeweler to be set.
Payment Options

Online payment options: PayPal.
Phone order payment options: American Express.
Instore payment options: Cash, Wire Transfer, Check (personal and bank), American Express, Master Card, Visa, Diners Club, London Card, Discover, China Union Pay.
Return Policy

Merchandise that has not been modified may be returned for exchange or store credit with in 14 days from date of purchase.
Original sales receipt required.
Items must be in original condition and presented with all packaging materials.
Gift receipts will be issued for the merchandise credit only.
Special orders are final sale.
Layaways are final sales and must be paid in full.
No cash refunds.
Warranty

Your rings are covered against all manufacture defects.
The warranty is for 1 year from the initial purchase date.
We cover most repairs in house.
Some repairs need to be sent back to the designer for care.
Any charges for labor, parts or shipping set by the designer are not covered under warranty.
You will be notified before any work is started with the price quote and time frame. You will have the option to approve or decline the servicing. You will still be responsible for the shipping costs.
To find out if your service needs are covered under warranty, please call your nearest TWO by London location.